Get More On Your Trade-In!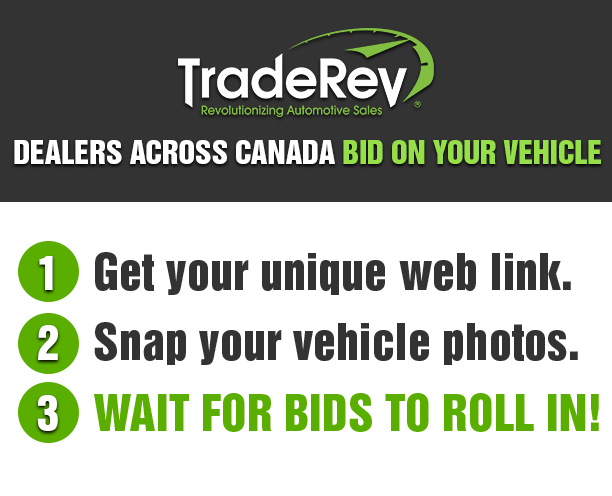 Trade your vehicle in from the comfort of your own home and get the best price possible! All you have to do is provide some basic vehicle information and we'll take care of the rest.
Once we have your vehicle's info, we'll launch it on TradeRev, Canada's leading dealer-to-dealer digital auction. From there, dealerships across Canada will bid on your vehicle, and the best price becomes your trade-in value. It couldn't be any easier! 
Fill out the form below and a member of our team will get back to you as soon as possible!
Trade-in Appraisal Form
* Indicates a required field
We'll be in touch with more information once you've submitted the form. 
Thanks for using Vernon Dodge - The Fun Store!